Retired Dogs
Here you will find some of our dogs that have been part of Bojangels show teams and/or breeding lines.
"Ellie" - Bluebell de Hareswith - retired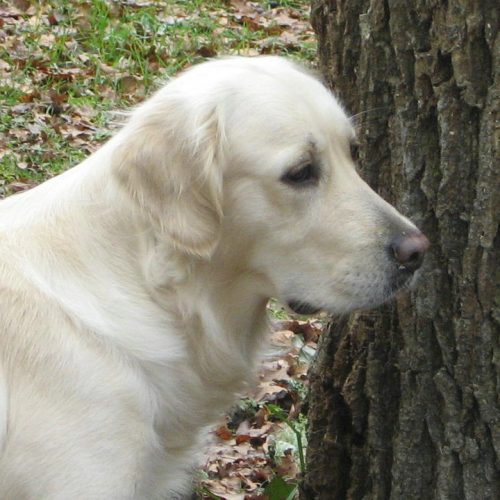 Although Ellie wasn't our first Golden she was purchased from Sally Schofield of Hareswith Golden Retrievers as our foundation bitch for the elevage.
We had some fun at the shows with Ellie at only her second show she was 2nd Best Puppy in Show!!  She won several Best Juniors and a couple of BoB's.  Probably the show I will remember most is Monclar, when I took Ellie out in Veteran for her first show in several years, she won her class, then BoB, then 2nd in Group 8.  She then won Group 8 Veteran and then Best Veteran in Show, wow, she moved so well that day and I was so very proud of her.
Ellie has also given us two beautiful litters and will always be remembered in our pedigrees!!
Dolly - Bojangels Hello Dolly - retired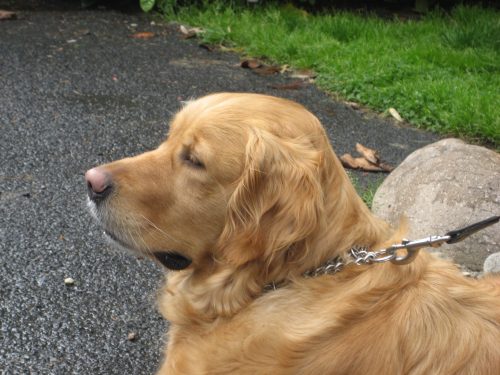 Dolly is Ellie's daughter from her second litter.  She is owned and loved by Majdouline Sougtani, but came back to us to have a litter, they were lovely babies one of whom is stutting her stuff in the show ring very successfully.  Dolly has now been retired from breeding, one litter was enough for her, it was lovely to have Dolly here with her babies.