Planned litters for summer 2020
UPDATE:  Puppies born 5 August 2020 8 babies 5 girls and 3 boys – all puppies ha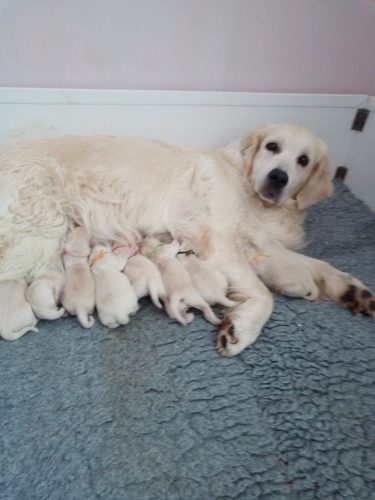 ve homes waiting for them.
Elsa gave birth during the early hours of the morning of 5 August, mum and puppies are all doing well.
UPDATE:  Puppies due 1-3 August 2020 – waiting list open.
Elsa is due in season very soon and we plan to mate her this time.  She has already had a litter with our Ollie and the puppies were very nice, so we look forward to see what this combination will produce, as it includes some of my all time favorite lines in the pedigree.
If you are interested in a puppy from this combination please contact me.
Pedigree of future puppies:  http://www.k9data.com/pedigree.asp?ID=961297
Father:
SE.CH.U. DK.CH.U. DKJW2017 KBHW2018 Gembæk's Charming Star of Music
Mother:
Bojangels Meant To Be "Elsa"