Old Friends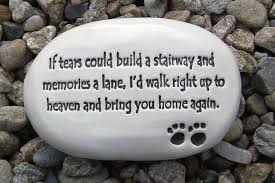 Our dogs our part of our lives and because of that the pain we suffer when having to say goodbye is immeasurable.  We hope we gave them a great life, they were certainly loved and we miss each and every one of them.
Out of all the pages that I write on this site I know this one will be the hardest to do.  I wanted to add some photos of the friends we have shared our lives with and write a little about them and what they meant to us.
Megan - Bojangels Enchantment 26/4/09 - 22/6/17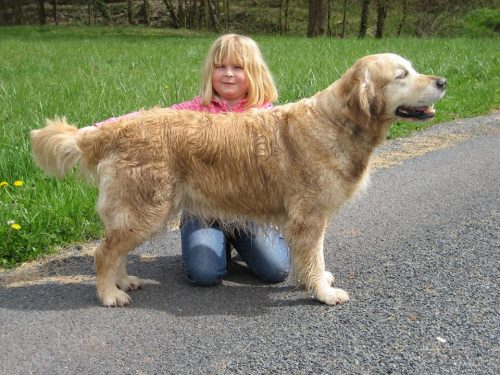 My soul mate, my heart dog, truely a special girl, we had such a great bond.  She was from Ellie's first litter so my first dog with the Bojangels affix, she never let me down, travelling to shows with me always doing her best, winning the first Bojangels BoB, she followed it up by winning several CACs and a CACIB and RCACIB, 3 group 8 wins including at the Brive International show.  She often travelled with her litter brother Tindel and they were an impressive pair often against each other for BoB.  She gave us two beautiful litters, one of her daughters, Minou, a multi champion, her name will carry on in many different pedigrees.
My heart shattered the day she died and I can honestly say I haven't got over her passing yet.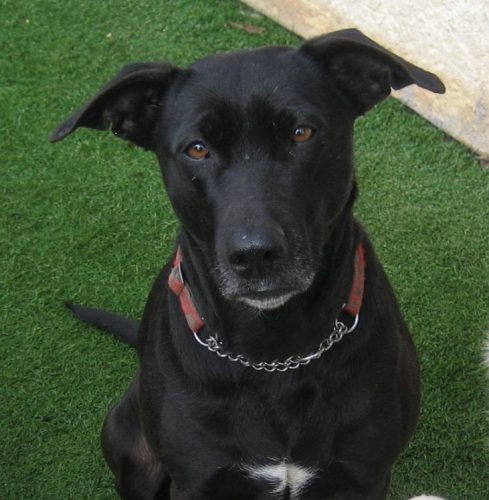 Not a Golden Retriever but an honorary one, definately one of the gang.
What a character she was, strong willed, dominant and always on the go, she was very definitely "Eddie's dog".  Bess and her sister were found in a market in Spain, my parents were there visiting my brother when they saw two little black lab x girls looking for a home.  They decided to take one home but my brother said they couldn't leave one behind so they took both!  The two girls were chalk and cheese, one big, one small, one laid back, one a livewire!!  Bess protected her sister and led the gang she became Eddie's constant companion at work.  Always alert and ready to protect the family, she was especially protective when I was expecting Isabelle.   She loved water, not sure if she loved swimming or just splashing about.  She was the most wonderful girl who gave her love unconditionally.  Unfortunately she died from Cancer aged 8, there was nothing we could do to help her, although we tried.  She was such a big character that she has left a huge gap in our family, she is missed by everyone, especially Eddie and our dear Megan.  Megan was lost without Bess.  Bess was the leader of the gang everyone followed her and Megan found it difficult to adapt without her best friend.
Penny 19/12/97 - 10/1/11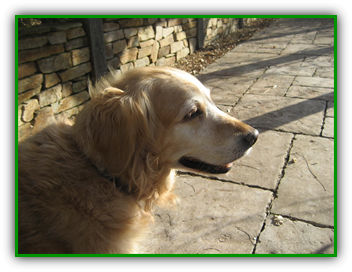 Penny was Abby's daughter from her only litter.  A beautiful dark golden girl, more like her working bred dad with a very gentle, biddable, soft temperament, definitely not a dominant dog, she just wanted an easy life preferably doing things with her owner, she was very much "my dog".  She loved Obedience and agility and also swimming, but unlike her mother always came back clean.  She was an easy dog to have in the family, got on with everyone and greeted everyone with her ever wagging tail!
She suffered with Arthritis in her spine and at the base of her very waggy tail, this did slow her down but she never grumbled, always the first in the car or ready to go out for a walk.  Unfortunately the medication given to ease her pain also damaged her kidneys and sadly we had to say goodbye at the age of 13.
Abby and Rex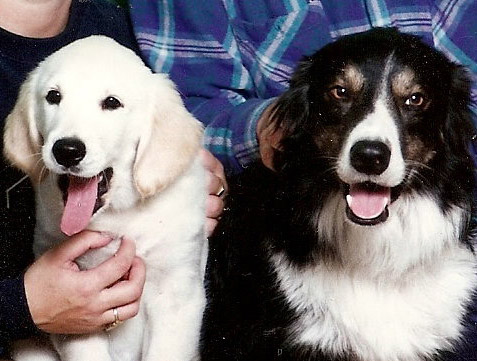 Our first two dogs, Rex the Collie, was our first dog and we bought Abby later to keep him company!  They were never friends, both stubborn, highly intelligent dogs.  Rex took part in obedience and agilty and loved it, Abby really didn't like being told what to do, did it when she felt like it.  Both lovely dogs in their own right, they travelled to France with us and enjoyed the freedom and space they had here.  Rex taught us such a lot about dogs, a definate man's dog, he adored Eddie!  Abby had such a lovely nature, soft and gentle with everyone (except Rex) she is the reason we have Goldens today!