Welcome to Our New site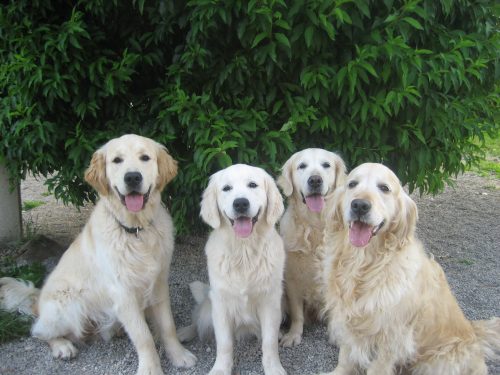 Welcome to Bojangels Golden Retrievers.  Our dogs are primarily our pets that we occasionally show, we also have puppies from time to time.  Our dogs live in our home as part of our family as do the puppies when we have them.  The puppies are well socialised with normal household noises and mix with the other dogs, cats and my daughter.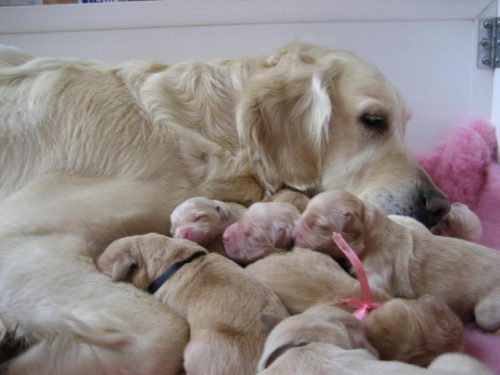 Goldens have been my passion for many years, we had Goldens in the UK before we moved to France but given more time and space here decided to start our elevage and purchased our lovely Ellie from Sally Schofield of Hareswith Golden Retrievers.  We have slowly grown our elevage, breeding rarely, choosing the stud dogs with care for temperament, health and type.  Our aim is to produce healthy dogs with sound temperaments, some good enough to take to the shows and have some fun but each and everyone of them able to be loving, healthy family pets.  I am proud of all the puppies we have raised at Bojangels from the multi champion "Minou" in Switzerland, to the family pet "Happy" who has transformed the life of her young companion, to my best friends who curl up on the sofa next to me of an evening.
Please contact me via the contact page if you would like any information about any of our dogs or future litters.
Thank you.  Jan